Who is Killing Doah's Deer?
Cassie O'Malley writes stories about "everything out of the ordinary" for a barely reputable magazine. When the deer in Doah Township begin dying in large numbers, under mysterious circumstances, Cassie is on the story. But when she discovers a dead body among the deer, she is thrust into the middle of a murder investigation. Before the murder can be solved, Cassie must sort fact from fiction as she is confronted with questions of marital infidelity, Pine Barrens folklore, Siamese triplets, sea monsters, pterodactyls, plesiosaurs and the elusive Jersey Devil, leaving Cassie finally to grapple with the question, Who is Killing Doah's Deer?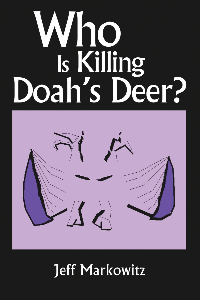 A Minor Case of Murder
When minor league baseball comes to White Sands Beach, birders are especially upset by the location of Sand Skeeter Ballpark, but will they resort to murder to protect the birds nesting areas? When a woman dies at the ballpark, during the final game of the season, tabloid reporter and amateur sleuth finds herself on the case. Tag along as Cassie and her unusual band of cohorts attempt to untangle the clues in A Minor Case of Murder.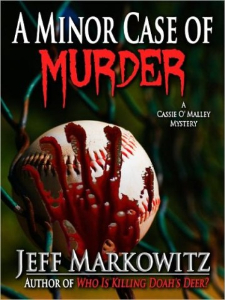 It's Beginning to Look a Lot like Murder
Cassie O'Malley is back in a Christmas mystery that will keep you laughin g and guessing until the final showdown. At odds with her new boss, tabloid reporter Cassie O'Malley finds herwself covering the shopping mall at Christmas. Cassie wants nothing to do with the assignment. Then Big Mack turns up dead, in the men's room, his throat slit. Sensing an opportunity for fifteen minutes of fame, mall security guard Oliver Berryhill spiuns a heroic tale of his confrontation in the men's room with the loan shark. The police are skeptical, but Big Mack' son, the even bigger Little Mack is determined to avenbge his father's murder. Barely a week later, a second body turns up dead in the break room. In a race against time, Cassie must solve the double murder before a third victim is killed in the wildly funny, It's Beginning to Look a Lot like Murer.A